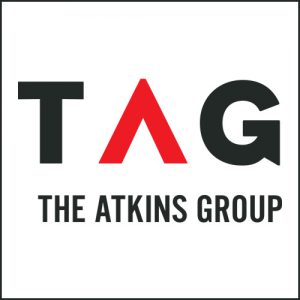 You're a creative, self-starting marketing professional full of ideas. You possess an enviable level of enthusiasm and attention to detail. You're committed to impeccable quality and accuracy. And you love the Champaign County community. The Atkins Group (TAG) is seeking an individual like you for our full-time Communications Manager position.
TAG is Champaign County's premier property development firm, serving the residential, industrial, retail, office, and farm management sectors. We build, lease, sell, and manage spaces that enhance and grow our community.
As TAG's Communications Manager, you will:
Develop, implement, and lead external and internal communication initiatives that highlight our brand and tell our story
Build upon TAG's brand foundation, driving awareness and engagement to grow customer relationships in each of our divisions
Ensure a consistent brand look and tone in all communications, including (but not limited to) advertising, PR, outreach/events, community engagement, web content, and social media
Collaborate with external brand and marketing partners and vendors
Perform day-to-day communication tasks
Serve as TAG's public face
Supervise production of advertising, publicity, publications, and communications
Plan, orchestrate, and attend marketing events that boost TAG brand awareness
Education
BA/BS in Advertising, Communications, Journalism, Media Studies, or a related field, or commensurate experience.
Experience
5-7 years of employment in a communications position. If you're selected for an interview, be prepared to bring work samples (writing, design, etc.) to share.
Required Skills
Exceptional writing, editing, and proofreading skills
Graphic design skills, particularly with Adobe Creative Suite (|nDesign, Photoshop, Illustrator)
Project management experience
The know-how to manage time, relationships, and meeting schedules, while staying on top of all day-to-day communications
The initiative to work independently with minimal supervision
Proficiency in Microsoft Office (Word, Excel, PowerPoint)
The ability to represent TAG in our community with vibrance, professionalism, and courtesy
Sound like a good fit? If so, email a cover letter, resume, and three professional references to Shannon Wingler, HR director, at shannonw@atkinsgroup.com no later than Tuesday, November 27.