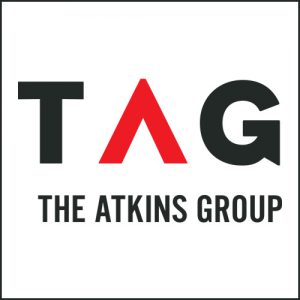 The Atkins Group is now hiring a Project Management Associate for Commercial & Industrial Real Estate Development.
Position Description:
The successful applicant will be responsible for overall project planning, scheduling, management, and close out of a wide range of development, remodeling, maintenance, and construction projects under the guidance of the Project Manager and Property Manager. Tasks will include planning and oversight of ongoing capital repair items and work orders as needed. Project planning will include management of architecture and engineering firms, competitive bidding to contractors, and providing financial proforma support. Management of active projects will include budget and schedule adherence, verifying and documenting that as-built structures match construction documents, coordination and completion of punch lists and overall turnover to client. Projects will range from repairs/replacements to major remodeling/new construction.
Other responsibilities will include preparing and compiling project proposals, schematic drawings and exhibits. Effective written and graphical communications skills are necessary to create professional, comprehensive proposals that clients with limited real estate experience can readily understand. Strong oral communication and interpersonal skills will be required to effectively communicate with clients, contractors, architects, engineers, and team members through every facet of the position.
Seeking applicants ideally available for employment by December 1, 2018. Submit resumes to Shannon Wingler via email at Shannonw@atkinsgroup.com.
Requirements:
Bachelor degree in engineering, architecture, construction management or related field preferred, but not required (finance and real estate degrees may also be considered)
Advanced oral and written communication skills
Working knowledge of Microsoft Office (Work, Excel, PowerPoint), AutoCAD, Adobe Photoshop
Ability to read, interpret, and review architectural and engineering drawings
Demonstrated problem-solving abilities
Ability to effectively interface and communicate with all levels of internal and external staff/clients from construction workers to upper level management, administrators
Demonstrated ability to present and speak before audiences
Ability to keep vendors and contractors accountable as well as perform on time and on budget
Previous experience in real estate development and/or construction management helpful, but not required.
Must have valid driver's license and own reliable transportation. Ability to travel in and around Champaign/Urbana during normal business hours.
Willingness to occasionally handle after hours service and emergency calls.