Any interest in leasing a gorgeous new townhouse or starting a business downtown? Contact Nolan Atkins for information
217-367-2121 or email nolan@atkinsgroup.com
Townhomes, commercial buildings proposed for Pepsin Hill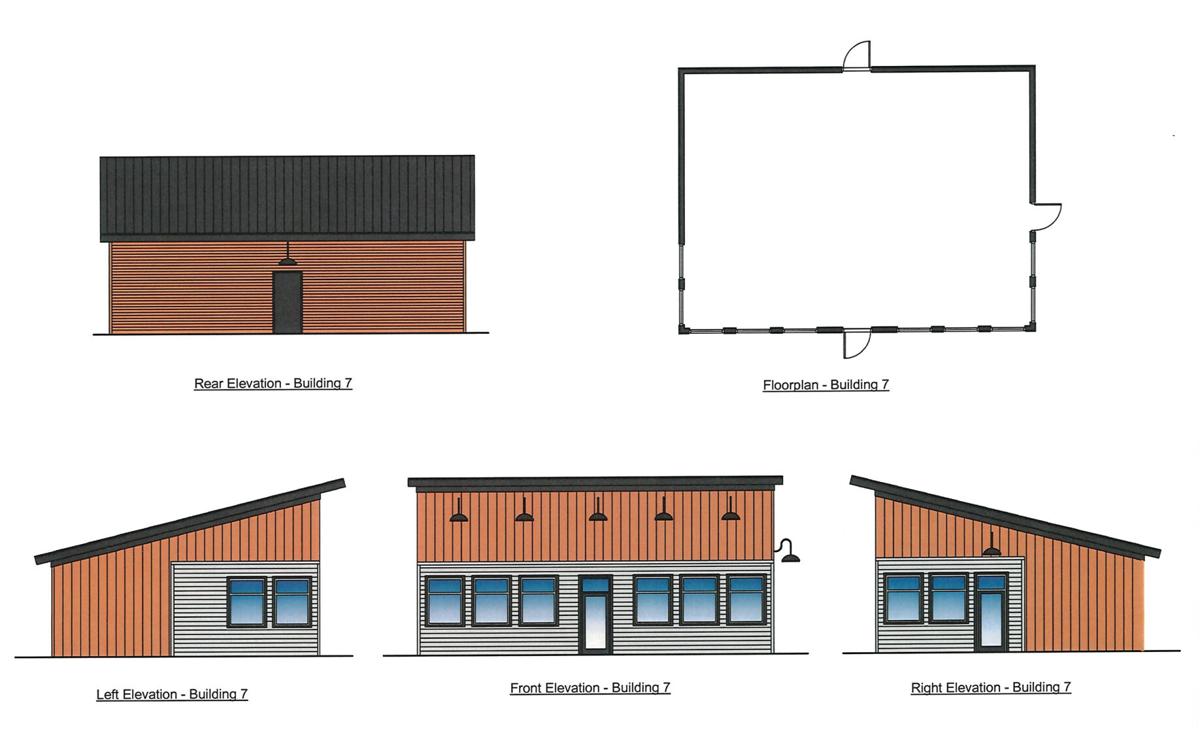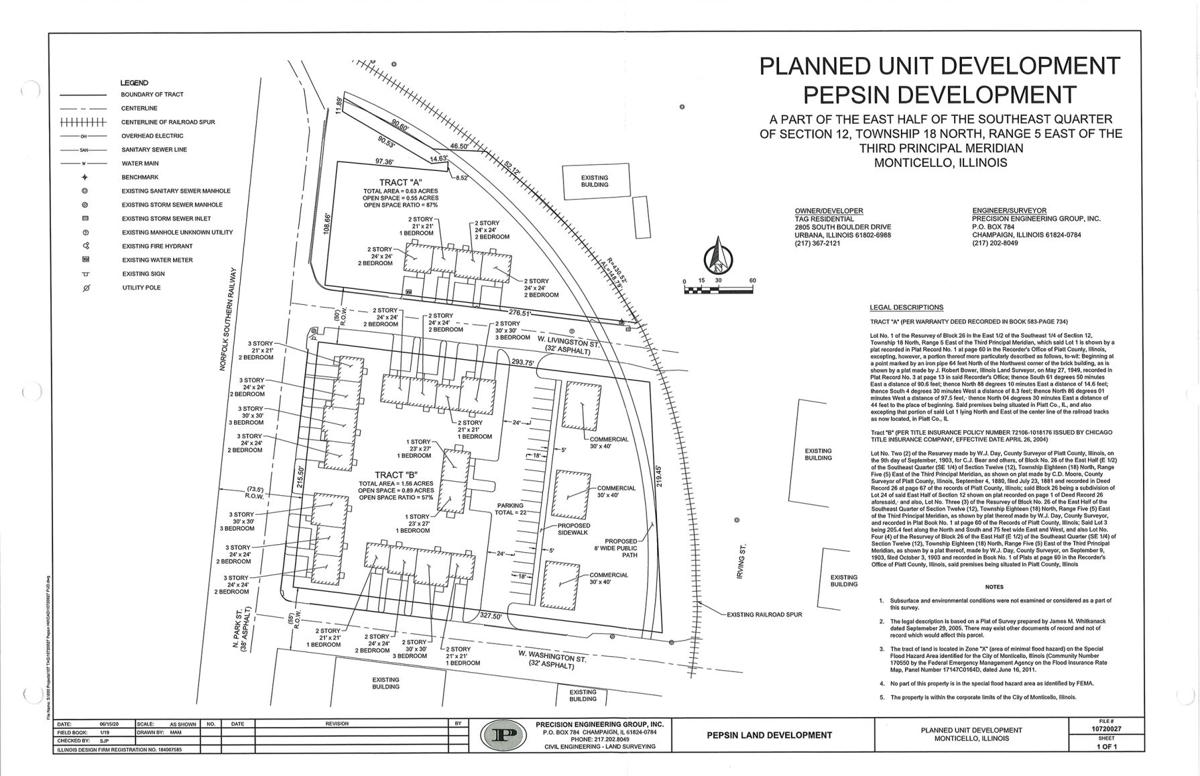 A vacant two-acre space just west of the courthouse square in Monticello could be the home of townhomes and commercial/retail space within a year.
The city planning and zoning board on Monday endorsed a plan by Champaign developer Spencer Atkins for 21 townhomes and three retail buildings on a site known as Pepsin Hill. The space was home to the Pepsin Syrup factory until 1985, and the city used federal and state dollars and loans to clean up the site 20 years later.
It is not the first redevelopment project in the Piatt County town for Atkins, a Monticello native. He renovated a former historic bank building into the Moore Building, which houses Christie Clinic and other office space on the ground floor and an event space above.
As for Pepsin Hill – Atkins said he will likely keep that name – he said the architecture will fit the area, which sees its share of grain trucks passing by during harvest season.
"This will be an urban farm, a modern farm style of architecture," said Atkins. Initial plans have a varied colored scheme that includes redwood, charcoal and white hues in the mix.
During the public comment portion of the meeting, former alderman Tim Hayes supported the project, stating his opinion that "this is going to be a good addition to the community."
He also – light-heartedly – piggybacked on the rural theme, noting that the Pepsin Hill area sees plenty of chaff escape from grain trucks that travel through on their way to grain elevators in the fall.
"I hope you're making the building a similar red" as the chaff, he joked.
The townhomes, which would be managed by personnel of Atkins' Baytowne Apartments complex in Champaign, will range from one- to three-bedroom units and rent for between $850 and $1,850 per month. Most will have their own garages and/or driveways, but off-street parking may be needed.
The PZB approved a planned unit development for the project, which would ease the minimum distance between buildings from the height of the tallest structure – just over 34 feet – to 21 feet. Permits are also needed to allow multiple uses within one development, as well as less parking places than mandated by zoning code.
Pepsin Hill has long been eyed as a possible extension of the downtown district, which lies across Market Street to the east. With retail possibilities and a bike path included, City Community Development Director Callie Jo McFarland said it fits nicely into the town's comprehensive plan.
The zoning board unanimously approved the planned use development request, which now goes to the city council for final consideration on July 27.
Atkins Development Group Director of Residential Development Kevin Brumback said ground could be broken by the end of the year, with substantial completion scheduled for next summer if there are no substantial delays.
"We're going to start and keep building until we're done," he said.
More details about the proposed development:
–Townhomes would be in seven buildings with units ranging from 621 to 1,867 square feet.
–The commercial/retail structures would be located on the east side of the hill along existing railroad tracks in a place tentatively called "The Depot."
–An 8-foot wide bike/walk path will be included to tie in with existing city plans.
–Townhome buildings will range from single story to three stories, and be along the outside edges of Washington, Park and Livingston Streets. Two common areas are in the development.
–A rerouting a North Park Street to lessen the sharp curve at Railroad Street is also planned.
–Patios will be constructed between the commercial buildings and be open to the public.
"We envision cafe tables, cafe lights for enjoying an evening out," added Brumback, who hopes there will be retail businesses that locate there as "an extension of downtown."
"I could see a salon, I could see a cafe, a bar or restaurant," he said.