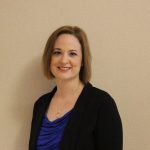 When I was asked to write a blog post for the Expert Series I laughed…a lot. I really don't consider myself an expert on anything, except maybe binge watching Netflix. But I guess when you've been in HR as long as I have you're bound to learn a thing or two that you can pass along to others.
Living in Illinois these days and working in HR is similar to riding a roller coaster without that lap bar thingie. Okay, maybe I'm exaggerating – but only a little. Since JB became Governor, we've had so many new laws relating to employers, employees, and how we do business in the state, it's hard to keep up. HR has been ever changing for my entire career, but more so in the past 9 months than ever before. Not only do we have to keep up with state and federal labor laws, we also have to keep up with local ordinances. I'm thankful for the weekly emails I get from the Champaign County Chamber of Commerce keeping me updated on all I need to know about the changing landscape.
Right now I think the biggest concern on the mind of employers in Illinois is the legalization of recreational marijuana. How will this affect our current drug free workplace policies? Legally speaking, what can we do? Since this is so new, does anyone really even know? Can we do anything at all? And the ever popular question – what will this cost us? I will be attending a seminar in September at Parkland College where I hope to get the answers to these questions and so many more. Fingers crossed!!
Sometimes HR is seen as the "bad guy" because we're the ones forced to implement these new laws. Trust me, we don't like them either! Thankfully for me, TAG has an amazing group of employees who make my job pretty stress-free. They roll with the punches and take all of these changes in stride. And that is just another reason why TAG is an amazing place to work!